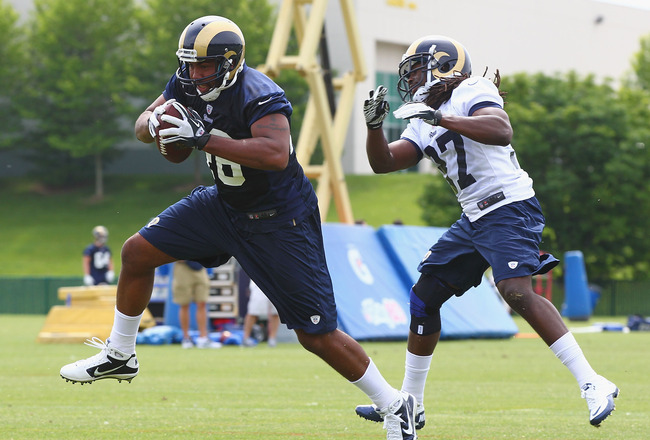 The 2012 NFL draft has reached a conclusion. And not only that, NFL teams are basically done with the signing of undrafted rookies as well.
The June 1 cuts will allow the St. Louis Rams to make a few more veteran additions to the team (if that's what they desire), but for the most part, the members of the official 53-man roster are hidden within the current 84-man roster.
Over the next several months, the 84 players will put forth their best efforts as the coaching staff chips away at the roster. And by Week 1, we'll know which players collectively formulate the official 2012 St. Louis Rams.
Some players are long shots when it comes to making the team, but some position battles will force coach Jeff Fisher to make difficult decisions (read more on the anticipated training camp battles here).
There's still plenty of practices remaining, so it's impossible to perfectly predict the final roster at this point. But this article will review each position and take a guess at the Rams' 2012 roster.
Read On Here